After a relaxed stay at Hua Hin, riding around the country side and enjoying some really good food, we headed on to Phuket. Being so much more touristy, we didn't get to eat at particlarly "local" joints but still got to eat some very very tasty Thai food.
Our Thai dinner at Patong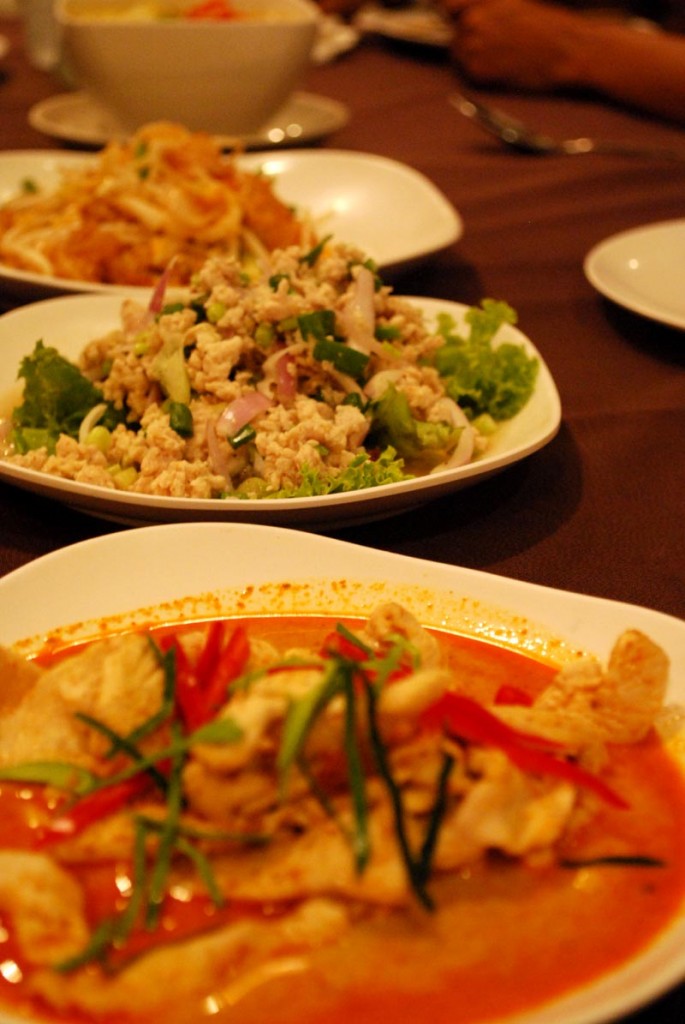 The new dishes we tried here – salad. Something we didn't see being served too often in street food we were having earlier was the Thai chicken salad – Lab. A nice juicy and lemony salad of chicken mince and pink onions. I loved it!
Lab – Thai chicken salad