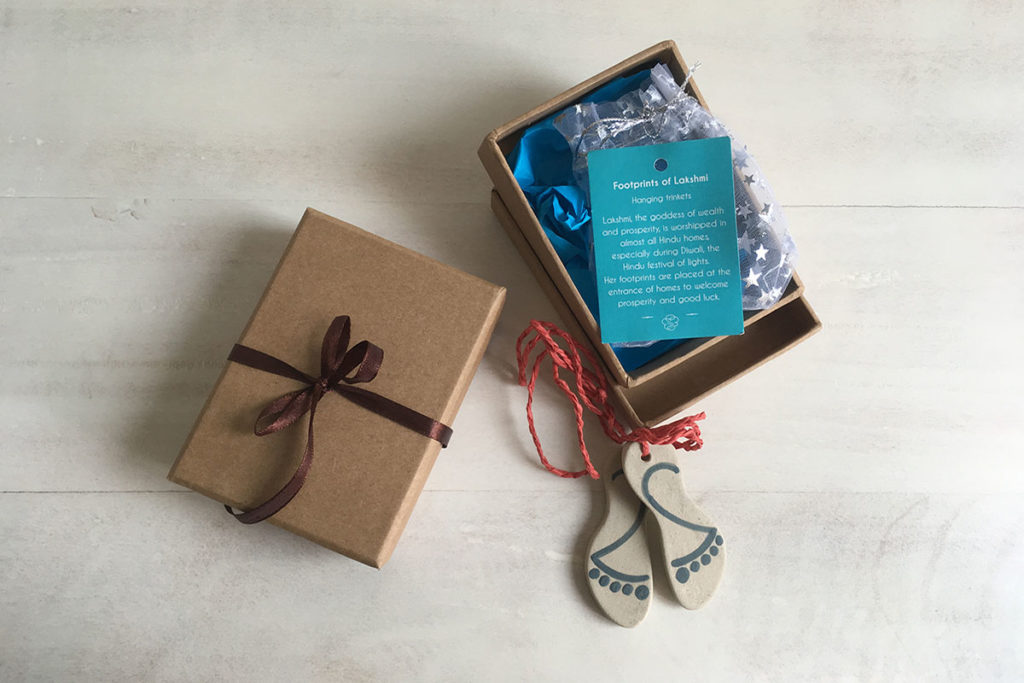 These handmade Footprints of Goddess Lakshmi are a traditional motif usually put at the entrance of homes to welcome good luck.
You can also hang these trinkets at your window as they make a lovely tinkling sound in the breeze.  These make for fantastic house-warming gifts and wedding give-aways. They come beautifully gift packaged in khaki boxes.
They are priced at Rs. 270 + GST.
(Shipping charge of Rs.200 is applicable up to 1 kg volumetric weight.)