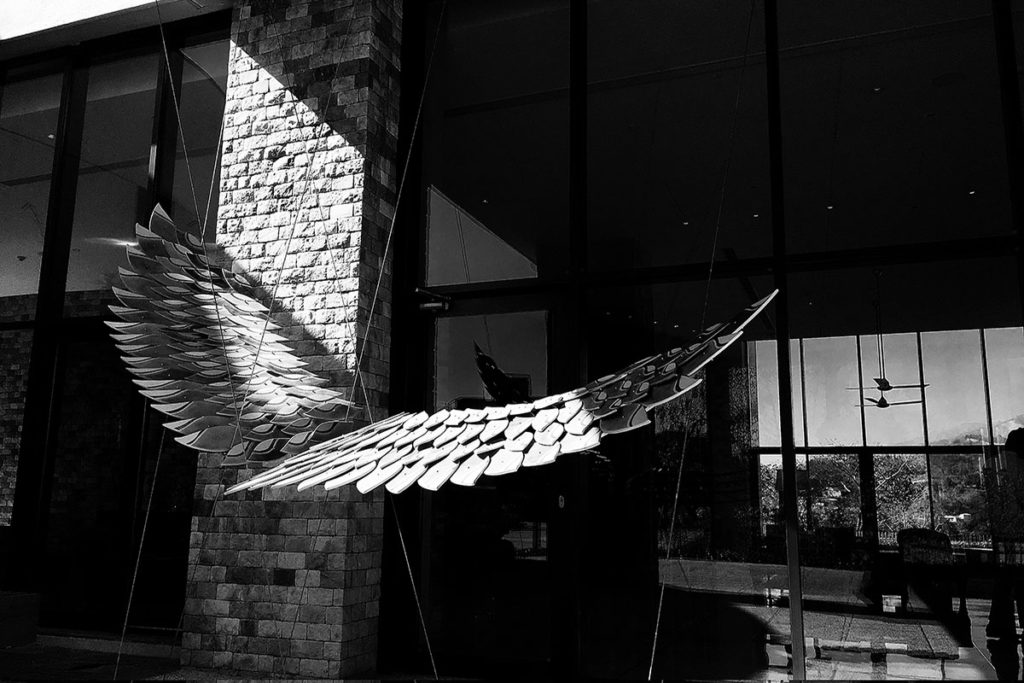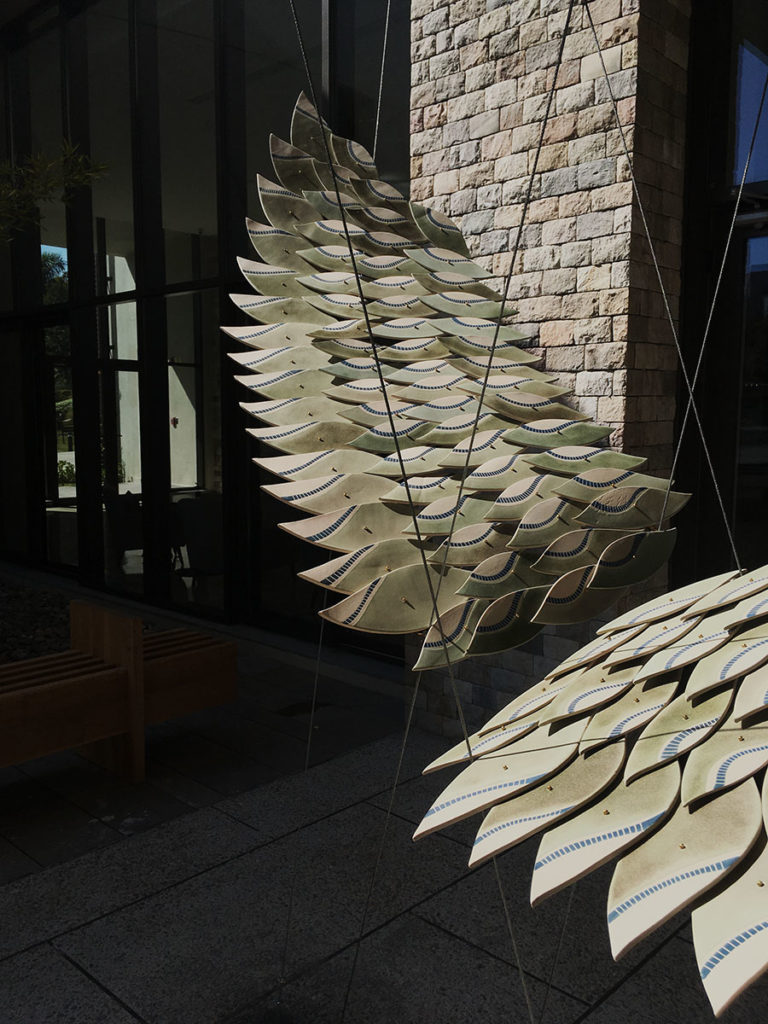 Flight of the Bird is a suspended art installation in ceramic.
Designing this work was challenging and exciting in more ways than one – combining hard materials, suspending ceramic which is both a heavy and fragile material, installing in an outdoor space, not allowing the delicacy of the material and design to be compromised and of course the process and method of installation.
The total wing span of this installation is 3.5 metres.